Basic Facts:
Location: 35O N and 33O E
Time zone: GMT+2
Area: 9,251 km2
Population: 1,189,000
Currency: Euro
Capital: Nicosia
Official languages: Greek & Turkish
English is the business language
Political system: Presidential Democratic Republic
EU member: since 2004
Eurozone member: since 2008
Geography and Demographics

Location:
Cyprus, with an area of 9251 sq km and coordinates at 35 N and 33 E, lies at the crossroads of Europe, Africa and Asia at the crux of the busy shipping and air routes linking the three continents.
Population:
The population of Cyprus is about 1 189 000 (Census 2011). The capital of Cyprus is Lefkosia situated in the heart of the island with a population of approximately 336,000. The second largest city is Lemesos on the south coast with a population of approximately 241,000 and the island's major port. Larnaca and Pafos are the third and fourth largest cities, each with a new airport, situated on the southwest and southeast coasts respectively.
Climate:
Cyprus has a pleasant Mediterranean climate, effectively enjoying year-round sunshine, with mild, wet winters (mean daily minimum 5°C and maximum 13°C) and hot, dry summers (mean daily minimum and maximum temperatures are 21°C and 36°C respectively).
GOVERNMENT & POLITICS
Cyprus is a Presidential Democratic state. The Executive authority is vested in the President who is elected for a five-year term by universal vote and exercised by a Council of Ministers appointed by the President. The Legislative authority of the Republic is exercised by the House of Representatives. House Members are elected by universal vote every five years. The administration of Justice is exercised by the Judiciary, which is a separate and independent body.
The current President of the Republic, H.E. Mr. Nicos Anastasiades, was elected in February 2013 for a five-year term. The Government of Cyprus welcomes Foreign Direct Investment supporting the economic development priorities of the country.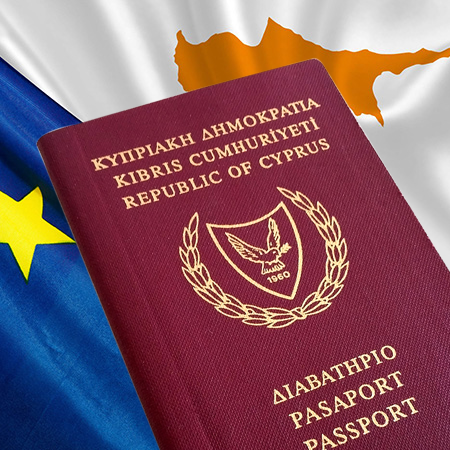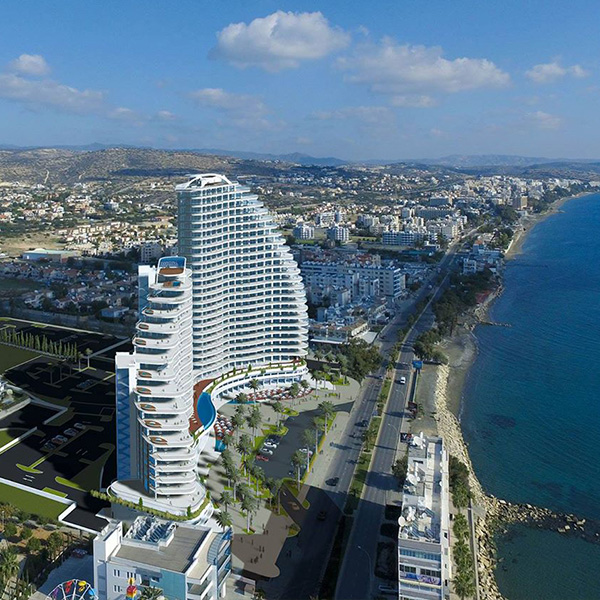 INFRASTRUCTURE
The local infrastructure is ideally suited for business people who need to get things done. Thanks to its modern road network, extensive port facilities and two new international airports, travel and transport in and beyond Cyprus is fast, efficient and economical.
Considerable investment has been made into transforming the island into a major telecommunications hub in the region. By building upon its technologically advanced infrastructure, Cyprus has established an extensive telecommunications network, both in terms of cable and satellite, which ranks amongst the best in the world
International Airports
The coastal resorts of Larnaca and Paphos each operate international airports serving flights to and from both Europe and the Middle East. Larnaca is the larger of the two airports, while the construction of an all-new facility is set to begin soon.
Ports
Limassol and Larnaca are both bustling ports and work around the clock to serve the island's considerable import and export markets. Limassol is the largest port, although considerable infrastructure is in place to provide for easy and efficient operations at each coastal facility.
EDUCATION
Cyprus has a young, well-educated talent pool. The country is committed to education and is focusing on reforms to achieve sustainable growth. Since 2004 Cyprus has consistently allocated over 6% of GDP of public expenditure on Education. 2013 statistics demonstrate that 47,8% of Cypriots in the 30-34 age group have acquired higher education, exceeding its national target, and achieving a percentage that is higher than the EU28 average of 36.8%, and one of the highest percentages in the world.
The education system in Cyprus is centrally managed by the Ministry of Education and Culture (MoEC). Formal initial education is provided through public and private institutions of pre-primary, primary, secondary and higher education, as well as public post-secondary non-tertiary institutions. It is compulsory for ages from 4 years and 8 months to 15years. Public education is free from the age of 4 years and 8months to the age of 18.
Early childhood education and care is organized in two discrete systems, the pre-school system, which comes under the remit of the Ministry of Labour and Social Insurance and involves day nurseries, for children under the age of 3, and the pre-primary system, which comes under the remit of the MoEC and involves kindergartens, for children aged between 3years to 5 years and 8 months.
Primary education comprises a 6-year course of general education beginning at the age of 5yrs and 8 months.
Secondary education is offered as secondary general education, which comprises of two cycles of 3 years each, Gymnasium and Lyceum, and secondary technical and vocational education.
Post-secondary non-tertiary education is offered to graduates of secondary education at the Post-Secondary Institutes of Vocational Education and Training.
Higher education is provided both at university and non-university level. Universities are academically autonomous bodies.
Adult education is offered in the form of formal education, non-formal education and vocational training.
At a glance:
14 all day compulsory and 113 all day voluntary pre-primary schools
47 public and 173 private pre-primary schools
334 public and 28 private primary schools
9 public primary schools for children with special needs
122 public and 38 private secondary schools
5 public institutions of higher education
30 private institutions of higher education (colleges)
3 public universities, including one open university
5 private universities
In 1996, Cyprus established the Cyprus Council for the Recognition of Higher Education Qualifications (www.kysats.ac.cy) which oversees the implementation of standards in higher education in the three public, including one Open University, and four private Universities. Cyprus has more than 30 colleges and 200 accredited study programs.
With the accession to the EU in 2004, to ensure the highest standards of quality in education, The Ministry of Education and Culture has harmonized the educational system of Cyprus with the European standards & guidelines. Cypriot educational institutes actively participate in EU programs, like the Eurydice Network and the ERASMUS program. Of all secondary students, 88% speak English, 38% speak French.